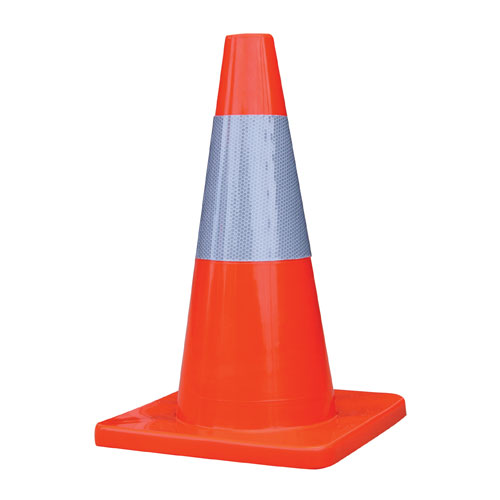 Under Construction: We are currently in the process of transitioning to this new webpage. Some elements may be missing or partially complete. We appreciate your patience during the transition. Please email a web admin if you require assistance.
Opinion dynamics allow robotic networks to make complex decisions and avoid deadlock

Bifurcation diagram of single agent opinion dynamics with respect to the attention parameter

Multi-agent multi-armed bandit framework applies to decisions makers facing uncertainty and communicating over a network
Welcome to the home page of Prof. Naomi Ehrich Leonard's Research Group.
Naomi Leonard gives TEDx talk on Flock Logic:  How Groups Move in Nature, by Design, and on Stage on March 4, 2021
STC 209: Transformations in Engineering and the Arts goes on-line for Spring 2021
Congratulations to Shinkyu Park on starting as Assistant Professor at KAUST in January 2021
Desmond Zhong gave his final public oral for his PhD thesis on September 30, 2020. His PhD thesis is here.
Desmond Zhong awarded the Britt and Eli Harari Fellowship 2019-2020 from MAE.
Anastasia Bizyaeva and Udari Madhushani awarded the Larisse Rosentweig Klein Memorial Award (MAE) 2019-2020 from MAE
Renato Pagliara gave his final public oral for his PhD thesis on July 18, 2019. His PhD thesis is here.
Udari Madhushani wins President's Award for Scientific Research from the National Research Council of Sri Lanka
Liz Davison gave her final public oral for her PhD thesis on May 17, 2019. Her PhD thesis is here.
Anastasia Bizyaeva awarded an NSF Graduate Fellowship
Peter Landgren gave his final public oral for his PhD thesis on November 9, 2018. His PhD thesis is here.
Anastasia Bizyaeva awarded Phillips Second Year Fellowship from the MAE Department for 2018-2019
Udari Madhushani awarded the Elliotte Robinson Little '25 Student Aid Fund Fellowship (Graduate School), Summerfield Second Year Fellowship (MAE) for 2018-2019, and the Athena-Feron Prize (MAE) for achievement in Mathematics
Naomi Leonard delivered the Hendrik W. Bode Prize Lecture at the IEEE Conference on Decision and Control, Melbourne, Australia, December 15, 2017. Video is here
Anthony Savas awarded an NDSEG graduate fellowship starting September 2017.
Will Scott gave his final public oral for his PhD thesis on December 16, 2016. His PhD thesis is here.
Katie Fitch gave her final public oral for her PhD thesis on September 23, 2016. Her PhD thesis is here.
Vaibhav Srivastava joined the faculty of the Electrical and Computer Engineering Department at Michigan State University
Anthony Savas awarded a Phillips Second Year Fellowship from the MAE Department for 2016-2017 for excellence in both course work and research and the Athena-Feron Prize for achievement in mathematics.
Desmond Zhong awarded the inaugural MAE department Second Year Fellowship for 2016-2017 for excellence in both course work and research.
Liz Davison was awarded an NSF Graduate Fellowship.
Renato Pagliara was awarded a Phillips Second Year Fellowship for 2015-2016, which recognizes a second-year MAE graduate student who has demonstrated excellence in both course work and research.
Katie Fitch was awarded the Larisse Rosentweig Klein Memorial Award from the MAE Department for 2015-2016 for outstanding promise in graduate research.
Katie Fitch was awarded a Wu Prize for 2015-2016 from the Princeton School of Engineering and Applied Science for performance at the highest level as a scholar and researcher.
Peter Landgren awarded an NDSEG graduate fellowship starting September 2015.
Will Scott awarded the 2014 Crocco Award for Teaching Excellence by the Faculty of the MAE Department in recognition of outstanding performance as an Assistant in Instruction for MAE 434 (Modern Control) in Fall 2013.
Paul Reverdy gave his final public oral for PhD thesis on September 3, 2014. His PhD thesis is here.
Best student paper awarded to Paul Reverdy at the 2014 European Control Conference in Strasbourg, France for the paper:
---
Contact
Professor Naomi Ehrich Leonard
Edwin S. Wilsey Professor of Mechanical and Aerospace Engineering
Director, Princeton University Council on Science and Technology
Editor, Annual Review of Control, Robotics, and Autonomous Systems
MAE Faculty Webpage
Email: naomi@princeton.edu
Phone: (609) 258-5129
Office: D-234 Engineering Quadrangle, Olden St., Princeton, NJ 08544
Web Admins
Jeffrey Addo
Email: jaddo@princeton.edu
Justin Lidard
Email: jlidard@princeton.edu
María Santos
Email: maria.santos@princeton.edu